Source:The Thailand Board of Investment or prweb.com
Thailand Board of Investment expands programs to attract companies to EEC'S Digital Park Thailand.
BANGKOK (PRWEB) DECEMBER 13, 2018
The Thailand Board of Investment (BOI) announced a recently approved public-private partnership plan for Digital Park Thailand (EECD), one of the key components of the Thai Government's Eastern Economic Corridor (EEC) development initiative. Digital Park Thailand is a 115-hectare site strategically located within the EEC. The tech friendly plan is intended to transform the region into a global destination for digital innovators.
"Digital Park Thailand will be central to Thailand's future tech innovation ecosystem," said Mr. Chokedee Kaewsang, Deputy Secretary General of the Thailand Board of Investment. "This park will serve as a hub for start-ups and companies looking to tap into Thailand and ASEAN's digital economy."
Designed to meet the needs of companies looking to establish a presence in ASEAN, Digital Park Thailand will serve as a data hub comprised of three zones: an innovation space, a university and digital academy, and a living space. The park will be equipped with an ultra-high-speed broadband infrastructure powered by CAT, including an international submarine cable station, data center and satellite earth station, to help meet the technical requirements of global digital companies.
The Thai government has already launched incentive packages that will reduce regulations, provide exemptions on corporate income tax, and offer additional privileges for investors and digital specialists. Smart visas, for example, will be issued to foreign talents, executives, start-up entrepreneurs and investors for up to four years at a time to simplify the immigration process.
In line with Thailand's efforts to boost its digital ecosystem, private investors recently launched True Digital Park, another innovation hub which opened in November 2018. That same month, The National Innovation Agency (NIA) of Thailand and True Digital Park announced the launch of Bangkok CyberTech District, an innovation district that will serve as a launchpad for both domestic and international startups. True Digital Park also partnered with Google to open its first Learning Center in Asia by the end of 2018.
In parallel with private sector incentives, BOI approved a new investment promotion category for companies that operate co-working spaces to attract members of the global developer community. This incentive is intended to connect local Thai programmers with foreign ones and encourage digital startup entrepreneurs and venture capitalists from all over the world to invest in Thailand.
Thailand is already recognized by the digital community as an excellent place to live, work and start a business. Thailand is consistently ranked at the top of lists for remote workers looking to relocate internationally, and cities like Chiang Mai even host annual conferences for digital nomads such as the Nomad Summit, now in its fifth year. This accolade is in large part due to the country's strong digital infrastructure, cost of doing business, and excellent quality of life. Thailand's bustling culture of innovation is also being recognized by global experts — according to the Global Innovation Index report, Thailand has made enormous progress this year, moving up seven positions and reaching 44th place in said ranking. Thailand's efforts in fostering innovation and recent investments in digital infrastructure are intended to help propel the Kingdom to rank within the top 30 by 2030.
About BOI
The Thailand Board of Investment (BOI) is the investment promotion agency for Thailand that facilitates foreign direct investment. BOI's services are free of charge and customized to help business succeed in Thailand. For more information, please visit http://www.boi.go.th and http://www.thinkasiainvestthailand.com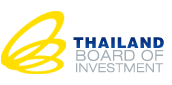 https://www.prweb.com/releases/upgrades_to_thailand_s_easter_economic_corridor_help_drive_global_tech_innovation/prweb15986669.htm