Theo tin hay prweb.com
ASEAN Region Is Projected to Become the World's 4th Largest Economic Zone by 2030
Thailand, regional chair, hosts the 34th ASEAN Summit in Bangkok
BANGKOK, THAILAND (PRWEB) JULY 22, 2019
Thailand hosted the 34th ASEAN Summit in Bangkok from June 20-23, 2019. The event's theme was "Advancing Partnership for Sustainability", and its goal was to promote unity and collective advancement for all countries in the ASEAN region. The 10 nations that comprise the ASEAN region are Brunei, Cambodia, Indonesia, Laos, Malaysia, Myanmar, the Philippines, Singapore, Thailand and Vietnam. Thailand took the chairmanship of ASEAN on January 1, 2019.
"Thailand intends to ensure that the people of ASEAN, present and future, are able to truly benefit from the strength of our region," said Mr. Chokedee Kaewsang, Deputy Secretary General of the Thailand Board of Investment. "A sustainable ASEAN community will serve as a protective shield for our peoples in the face of regional and global changes and uncertainties."
As this year's chair, Thailand has set an ambitious goal for the Regional Comprehensive Economic Partnership, or RCEP, aiming to have negotiations completed by the end of this year. The goal of the RCEP is to create a free trade zone in an area that holds 45% of the world population and over 30% of global GDP. The RCEP will include 16 countries: the 10 countries that comprise ASEAN, as well as China, Japan, South Korea, India, Australia, and New Zealand. In 2018, trade between these selected countries represented up to a third of global trade. Thailand's trade value with the RCEP countries was US$70 billion in 2018, while exports to the RCEP countries currently account for 58 percent of the Kingdom's total, according to the Ministry of Commerce.
ASEAN's success attracted US$140 billion in foreign direct investment to the region in 2016, and it is predicted that RCEP negotiations could increase this total significantly.
According to Prime Minister Prayut, ASEAN is the sixth largest economic zone in the world, and is projected to become the world's fourth-largest by 2030. ASEAN's demographics include a population of 630 million people with 330 million internet users who spend an average of 3.6 hours spent on mobile internet daily. These demographics created a US$50 billion digital economy last year, and are projected to reach $200 billion in 2025.
As regional chair, Thailand will also host this year's "ASEAN Business and Investment Summit" on Nov 2-3, 2019 in Bangkok. With the collaboration of leaders from 10 ASEAN countries, Thailand pushes forward in its leadership of the region, and is ever closer to its goal of completing the Regional Comprehensive Economic Partnership this year.
# # #
About BOI
The Thailand Board of Investment (BOI) is the investment promotion agency for Thailand that facilitates foreign direct investment. BOI's services are free of charge and customized to help business succeed in Thailand. For more information, please visit http://www.boi.go.th and http://www.thinkasiainvestthailand.com.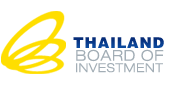 https://www.prweb.com/releases/asean_region_is_projected_to_become_the_worlds_4th_largest_economic_zone_by_2030/prweb16452933.htm